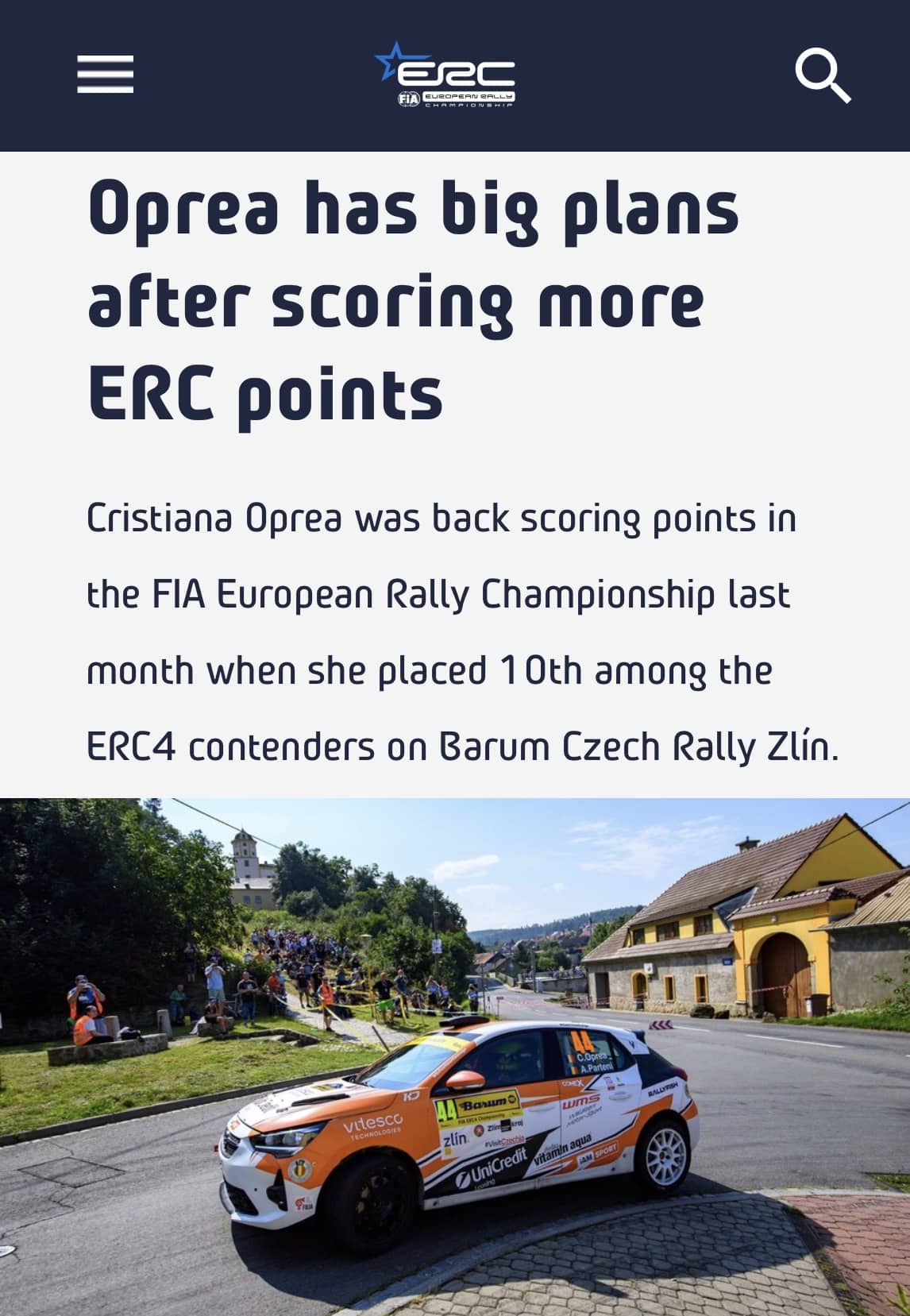 [ENG] FIA ERC – Oprea has big plans after scoring more ERC points | 1 septembrie 2023
Articol publicat pe website-ul oficial al Campionatului European de Raliuri FIA ERC.
Cristiana Oprea was back scoring points in the FIA European Rally Championship last month when she placed 10th among the ERC4 contenders on Barum Czech Rally Zlín.
With teenage co-driver Alexia Parteni alongside, Oprea progressed through the field following an impressive display aboard her Waldherr Motor-Sport Team Opel Corsa Rally4.
She now wants to use her outing on the penultimate round of the 2023 ERC as the platform for a full European campaign in 2024.
Dată apariție: 1 septembrie 2023