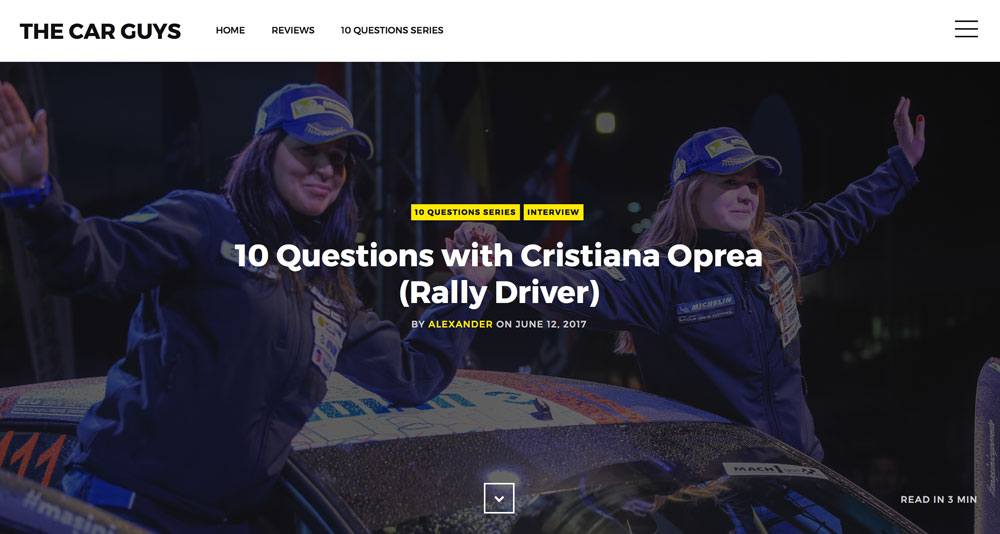 The Car Guys: 10 Questions with Cristiana Oprea (Rally Driver) | 12 iunie 2017
If you weren't a rally driver, what would you be doing?
I would probably design cars. I regret not having the opportunity to study automotive design instead of architecture, but I guess everything happens for a reason. I really enjoy discovering cars from the design point of view because I find that, similar to architecture, functionality and design go hand in hand.
Dată apariție: 12 iunie 2017